G1908: Rose Sign Enamel, Beetrose The Queen Elizabeth Rose, Germain Seed 1955
Description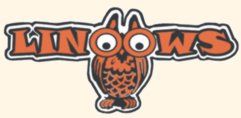 Dear Customer,
Thank you for visiting our shop!
Here you will find Home accessories, gift and decorative items Nostalgia-style. Gladly received and we advise you personally in our showroom, in the beautiful town of Rheinberg.
I hope you enjoy browsing and remain with Sincerely,

Mathias Seidel
General Description:
Perfect for the herb garden, our enamel signs herbs and enamel give you Lawn Signs anytime a complete overview of the thriving and growing in your own paradise. Our enamel signs plants are made of high quality metal, enamel badge is riveted on a sturdy steel girder. So your enamel holding sign for years and decades. The sturdy metal skewer pierces easily in solid ground. In the garden signs with 30 cm and 50 cm spike you will receive a cross brace each plate, this is the better ground anchor. In the 30 cm and 50 cm plates of the plant name is also mentioned in Latin and mapped using the German name of a product symbol.
The article imitated antiques from the period. He was re-established according to the old template with high quality materials in traditional handicraft. This is intended to emphasize the nostalgic look. Any signs of use are consciously willed and do not constitute a quality defect. Please note our special instructions to enamel and enamel ware in the section Legend and interesting information for the photos
PRODUCT DESCRIPTION:
G1908: rose sign enamel, bedding rose: the Queen Elizabeth Rose, Germain seed & plant co. 50 cm spike in 1955,.
Materials:
Enamel, steel
Measurements:
Shield about 10,5 x 7 cm. Height spit about 50 cm.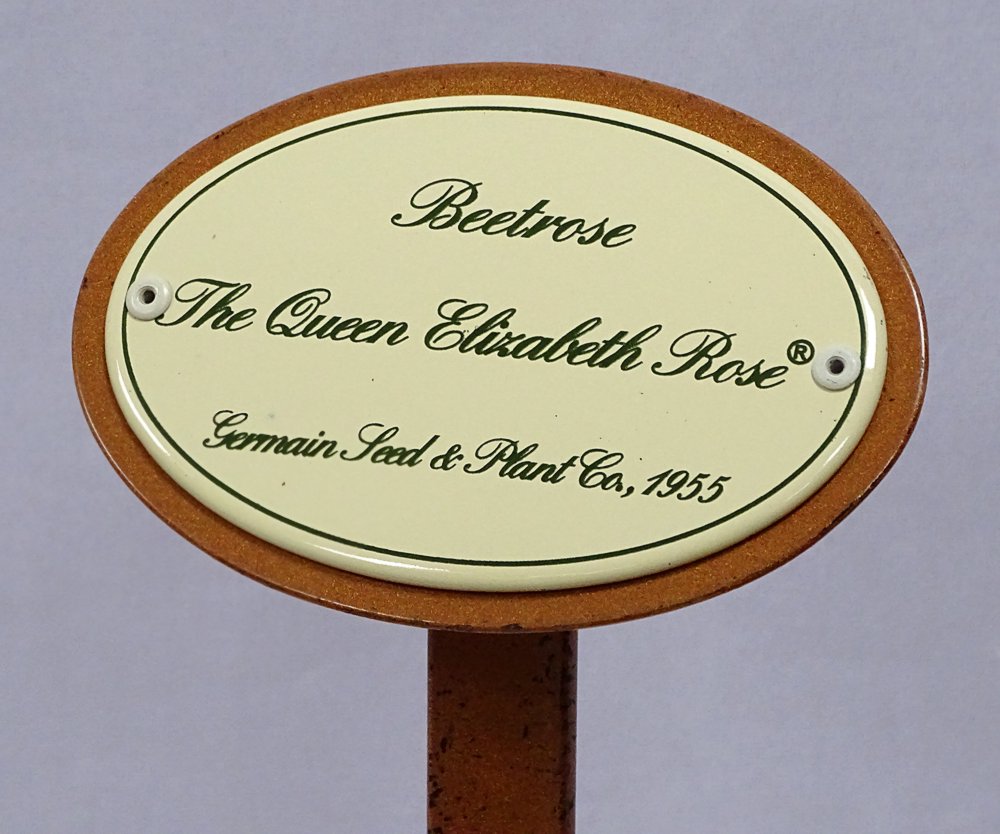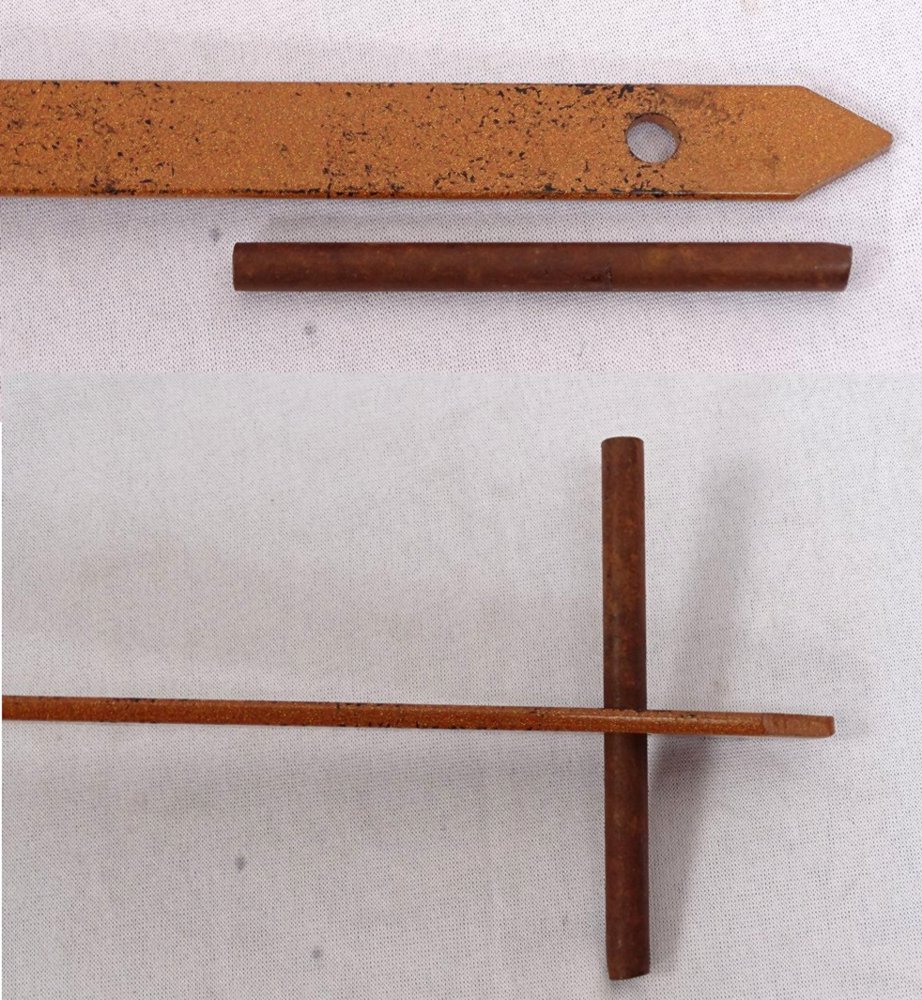 Product Images (on the bottom photo is of To see ground anchors)
Below you can see other interesting articles from our wide range. Visit Simply our shop or click the button below the photos.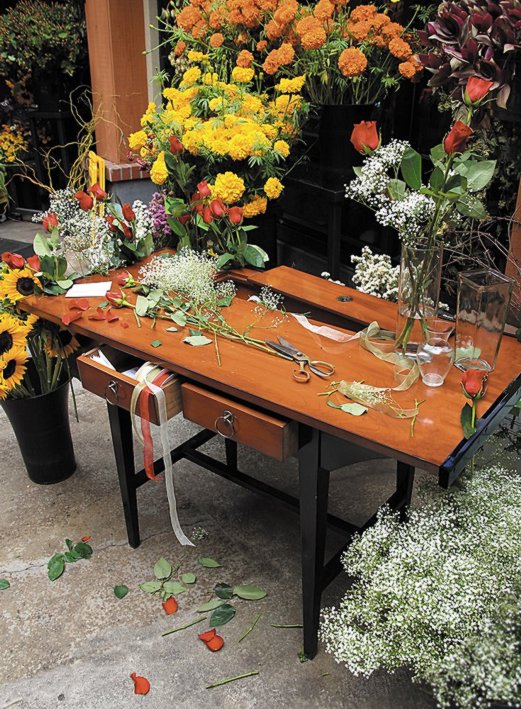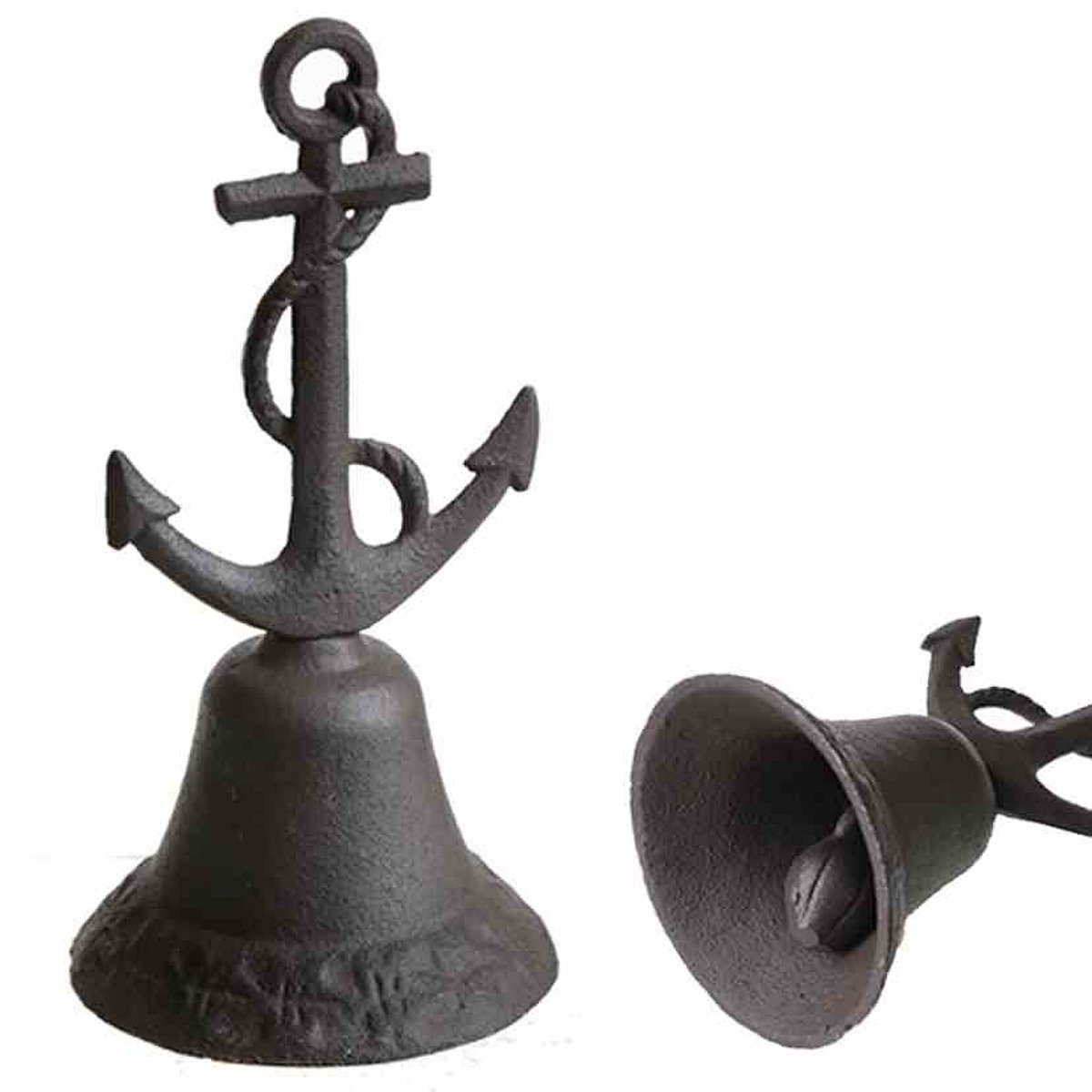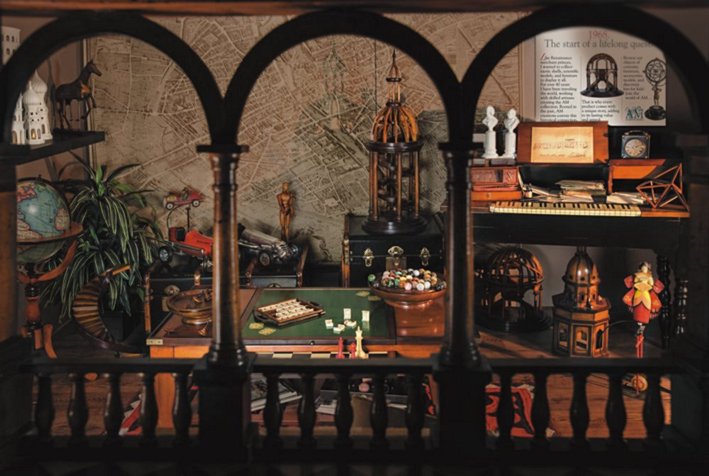 Legend and knowing about Enamel:
Email (old spelling enamel) is a glass melting River, sheet steel which is applied to the deformed substrate and at 810 degrees is. First, the basic enamel layer is applied and burned it after drying. The second follows the Deckemallierung and then applied the decor in the third pass and made the edge lining. Remember please, that before the deformed steel blank also has been installed in several steps to cutting, stamping, drawing, folding - and welding machines in its final form.
Most parts of this production group are produced on old tools, which require a great deal of craftsmanship. For these reasons, unevenness in the email glaze, at welds or suspension points that occur during firing, a characteristic of this nostalgic items. These are, despite all care can not be avoided, and therefore no reason for a complaint.
The common saying "oh yes, the bursts from" so not true, because without any external influence bursts nothing from. If one part falls naturally on a stone floor, splintering the enamel layer. Through the support material sheet steel part is still a good seed or Dekogefäß, while an object made of glass ceramic or porcelain breaks into a thousand pieces and ends up in the waste.
In this context, a Note Emailware is recyclable, a natural, non-polluting materials and food absolutely genuine. Coupled with the fact of his meets extremely long service life the material enamel For more than 100 years today's requirements, that the term 'Sustainability' on everyone's lips is.
We often get asked the question: can you put email on the oven?. One can Emaillwaren for electric, Gas, coal, ceramic and induction cookers use even a use on the campfire keeps enamel stand. Nevertheless, here again the note: These are goods nostalgic styleThat high and sustainable use requirements is not justified and is therefore mostly used for decoration.
Note:
We carry a very wide range of Emaillwaren. Visit our shop and then go to the heading enamel. Irregularities in the enamel glaze, at welds or attachment points, which are formed during the combustion process, a typical feature of this nostalgic items. These are, despite all care can not be avoided, and therefore no reason for a complaint. be our Enamelware from production to shipping,multiple, conscientious Quality controls undergone. Flaking of the glaze thus we rule out they are either due to improper handling of the products, or on a transport damage.
End of the auction You get mail an invoice with all relevant data sent. You can also make use of the purchase. My bank details are stored. A collection of the goods is possible by prior arrangement.
The indicated price is a final price plus shipping costs stated in the offer.
The products offered by me are second hand, unless stated otherwise in the item description.
Email:
Please use eBay messaging system